Posted on Sep 15, 2016
A new version of Capital City Dublin 1974-75, a film by Brendan Halligan and Jim Mulkerns, will have a special advance-launch screening as part of Ireland's Culture Night, on 16 September, 2016.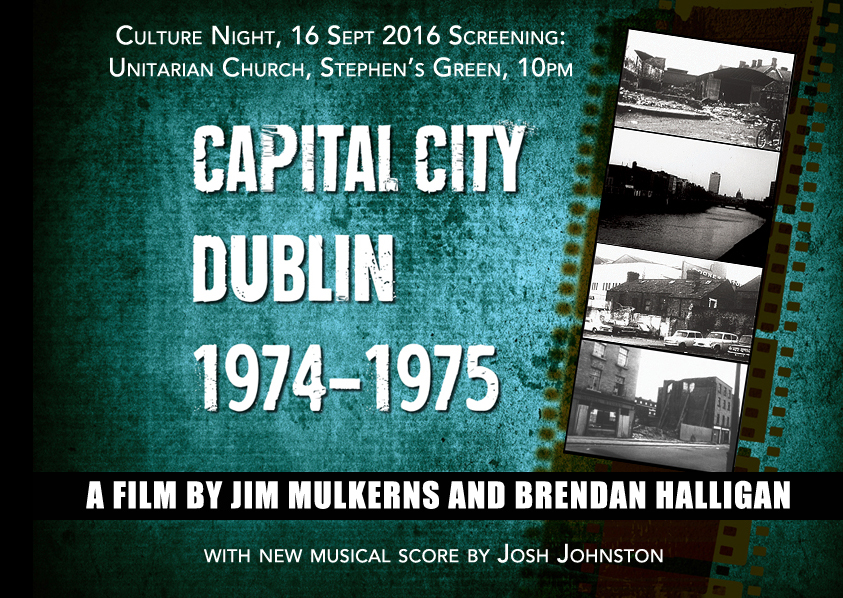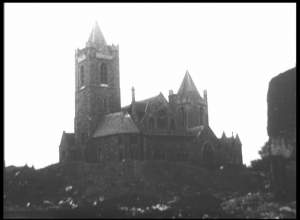 For many years the film existed in silent celluloid only, under the preservation care of the Irish Film Archive. Then, on the film's fortieth Anniversary, the idea of a creating a new version of the film came about. Sunniva O'Flynn and Raelene Casey of the Irish Film Archive facilitated conversion of a digital copy of Capital City Dublin 1974-75 for Scáthán, Brendan Halligan's own publications and media imprint. Design and technical production on the project came from Jim Mulkerns's daughter Helena, whose company Cyberscribe created the 2016 titles and look.
Next came a new original soundtrack from Dublin musician Josh Johnston. Johnston, who had previously worked with the Irish Film Archive as a live accompanist for screenings of his Grandfather Denis's film, Guests of the Nation. With a launch and select distribution of the DVD to take place in the coming months, this special screening for Culture Night, 16 September 2016, will take place at Dublin's Unitarian Church on Stephen's Green at 10pm.