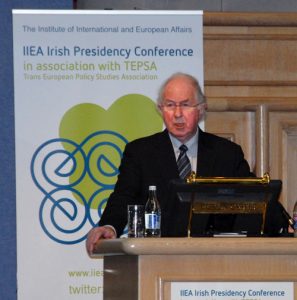 Brendan Halligan's commitment to Europe as an economic and developmental community has been long-standing and active. He has had a strong commitment to European affairs since the 1950s. With the advent of BREXIT, he has written several articles in the press; for links click below or here.
He also circulates a regular update called BREXIT Insight to Irish business leaders. The text is published on the IIEA website and you can read the full series below or here:
See some earlier essays on the subject on the Europe page.