Posted on Aug 13, 2018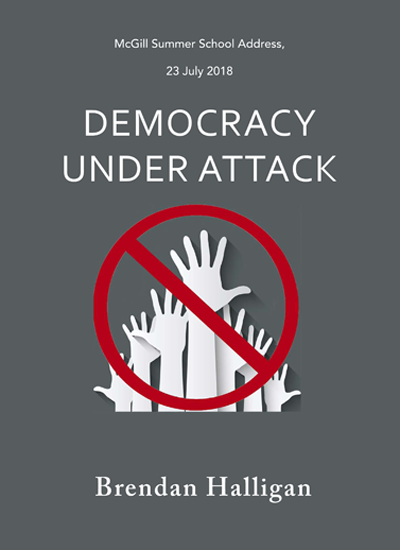 The 2018 MacGill Summer School focused on "The Future of Ireland in a New Europe: The challenge Ahead". As is the practice, the published programme set down the background to the session and said that little was being heard in day to day discourse of the Union's record on human rights and its defence of freedoms and and this was happening at a time when democracy itself was under attack.The programme went on to say that Europe was threatened within and without by extremist ideologies, aggressive regimes, discrimination and the rejection of democratic values. It consequently argued that the need for a strong Europe had never been greater. This paper opened the session on European values and took as its theme the organisers' belief that democracy was under attack and clearly in peril.
To read the full text, click here or download a PDF here.