Down the years, Brendan Halligan has been in the headlines, interviewed, or featured in media and press coverage both at home and abroad.  This page will provide a selection of such pieces or photographs, and will expand as we explore the archives.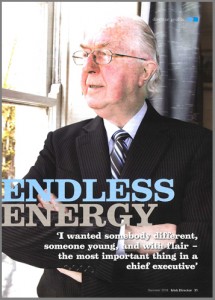 This interview from 2010 with Brendan Halligan in Ireland's business magazine, Irish Director explores a range of themes close to his heart, including Brendan's early days and his work in politics and economics.
It also explores his interest in sustainable energy and the way forward for Ireland and Europe in this area, as well as the future of Ireland in Europe in general.
Click here to see a downloadable PDF of the article, and check back for more articles from the press on this page.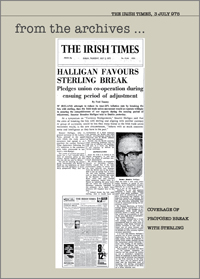 This piece by Irish Times Journalist Paul Tansey from 1975, discusses the controversary over a proposed break from the UK monetary system, British £ Sterling.In it, Brendan Halligan, in an unprecedented statement, promised the cooperation of the Irish Unions during the ensuing period of adjustmen, which threatened to be a time of economic challenge for the country.

For a downloadable PDF of this article, click here.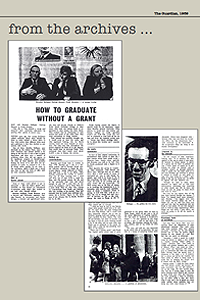 Another one from the archive:  this time published in The Guardian in 1969.

It's a good-natured and often inspiring piece that celebrates the idealism and dedicated solidarity of youth,  telling how four young men, daunted by academic fees of the day, achieved their education by co-operative endeavour.

For a downloadable PDF of this article, click here.